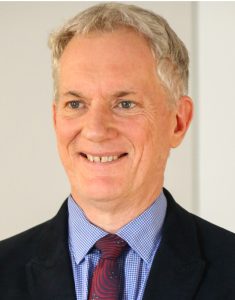 Andrew McGregor CPEng
Secretary
Prosolve Ltd, Auckland, Mobile: +64 027 281 3398, Phone: 09 4797944, Email: amcgregor@prosolve.co.nz, Website: www.prosolve.co.nz
Andrew is a chartered professional engineer, forensic mechanical engineer and commercial pilot. He is trained and experienced in air crash investigation and in past years has consulted to the Transport Accident investigation commission (TAIC) in relation to significant incidents and accidents in the marine, rail and air transport sectors. In recent years he has helped to successfully challenge TAIC findings in relation to the Fox Glacier air accident of 2010 and in 2014 contributed significantly to a TV3 documentary which persuaded TAIC to publicly alter its original findings. He is founder and director of Prosolve Ltd, a company which specialises in providing investigation services to determine the causes and contributing factors of industrial plant and machinery failures, marine losses, construction disputes and health and safety accidents.
The investigation and reporting processes that Andrew practices in many investigations are founded on the International Civil Aviation Organisation's (ICAO) Investigation protocol laid out in Annex 13 of its convention. This protocol has been adopted by 190 countries including New Zealand.
ICAO's investigation and reporting protocol works hard to separate the facts from analysis and this helps to compare the opinions of experts on opposing sides of a court case. It also helps the judge and lawyers understand the way in which the expert has derived his or her opinion; that it is based on factual information – or the absence of, and not on any preconceptions and biases that the expert may otherwise be perceived to have.
ICAO's investigation protocol demonstrates how a complex technical case can and should have many technical contributors and instructs how the work of these specialists should be collated and compiled in an overall report. This guidance can be useful to lawyers managing a case with several experts whose work relates to each other.
Andrew's training and experience in air accident investigation has led to an active professional interest in organisational accident theory. This is an emerging science which New Zealand has contributed to developing through the Erebus crash findings. It is attracting increasing interest in the health and safety industry. Significant implications arising out of this science are the need to consider multiple contributing factors as opposed to single factors and that contributing factors at the front end of the accident or failure timeline can be as significant as those more proximate to the failure or accident. This serves to expand an investigator's vision and can lead to the identification and collection of evidence which might otherwise go unnoticed.
Andrew believes in the use of photographs, powerpoint presentations and simple explanations when delivering his findings to judges and juries. When working with advocates he likes to talk through his reports with them, recognising the need for iterative working processes when relating to professionals of different disciplines.
Summary of Expertise:
Construction & Industrial Plant: Safety incidents, delay and disruption analysis. Boiler failures, explosions, fires. Gas and steam turbine failures, performance issues. Dairy process failures, milk-powder drier fires, product losses. Reciprocating engine and rotating machinery failures.
Marine: Hull corrosion, cargo losses, early vessel history, collision reconstruction and simulation.
Aviation: Rotary and fixed wing air accident investigation, wreckage plot distributions, composite material failure analysis, Human Factors, Organisational Accident Analysis.
For more information visit his website http://www.prosolve.co.nz/
© Copyright 2018 | Independent Forensic Practitioners Institute | All Rights Reserved